So, Who Buys BareBones WorkWear® Products?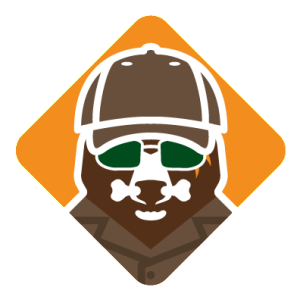 The outdoor & workwear industry exists for anyone who physically exerts themselves, uses tools & equipment for their job skills or who services others, especially in an outdoor setting. It also crosses over to outside enthusiasts searching for rugged gear and to those who like to make a statement with a utilitarian flair.
Americans need durable, reliable, comfortable and affordable apparel and footwear. And BareBones WorkWear® delivers these useful goods.
Outdoor & Workwear can be Classified Into These General Product Categories of Apparel and Footwear:
Safety & Work Compliance
Specific apparel and footwear compliance with work or OSHA standards. This customer is following specific work guidelines for boots and outfits. Example: Boots are rated for various standards (safety toe, non-metalic safety toe, electrical hazard, waterproof, fire resistant, slip resistant, puncture resistant, etc.). PPE, (personal protection equipment) includes a variety of accessories like safety glasses or goggles, hard hats, cooling bands, and ear plugs.
Tactical
Those who use specialized physical skills for military, EMS, police or fire maneuvers need specialized apparel and footwear. Product features enhance physical abilities, camouflage protection and wear. They provide tactical benefits, comfort and uniformity.
Outdoor Casual Sportswear
Lifestyle products can be called "outdoor," "casual," "sportswear," "teamwear," "spiritwear," and "outfitters." The useful quality of selected BareBones products define the cross-over of this mix. BareBones carries product lines that are socially trending or have multiple setting functionality. An example is a quilted ski style jacket worn at work and during a casual night out. Or, how 'bout a firefighter's station boot that makes a great casual slip-on.
Medical
Scrubs, bio-fluid resistant footwear, and accessories make up this market. New variations and seasonal changes in scrubs provide individuality to a medical person's daily workstyle. Because this person also needs related footwear, BareBones becomes a one-stop shop for this market. Watches, stethoscopes and other accessories complement the line.
BareBones WorkWear® Clothing Franchise offers their customers a wide range of the highest quality workwear and work accessories for their line of work. Check out our Why BareBones WorkWear® Clothing franchise page for more information on this great opportunity or give us a call at 916-287-9100.