The franchise process of opening your own workwear retail clothing store is as simple as 1-2-3…
Lets get started!
Investing in yourself is an exciting change, especially when it means becoming your own boss of a retail clothing store. You stepped into step one by reviewing the BareBones WorkWear® clothing franchise website and requesting more information by completing the Contact Us! section. Now you will find out about BareBones WorkWear®, the philosophy, franchise support programs and systems.
Definition: "BFF" is your "BareBones Franchise Friend."
Let's have an initial chat and get to know each other and find out how to start your own retail clothing store. This is an opportunity for us to informally talk about your background, expectations, goals, and answer your initial questions about workwear franchise clothing stores. We'll outline our "matching process," designed to inform you of our concepts, operations, and mutual expectations, including preparing yourself to become a BareBones franchise business owner.
The BareBones Franchise Matching System consists of a few conferences that introduce you to BareBones WorkWear® clothing store concepts and what you need to plan your journey. The meeting times are flexible and presented over your computer with your BFF. We suggest you gather your "brain trust" – your family or business stakeholders, and schedule your first meeting.
Have questions about our BareBones WorkWear® franchise process, check out our Frequently Asked Questions page. You can call us 866-489-4142 or email us at mydream@BareBonesWorkWear.com if you have any other questions.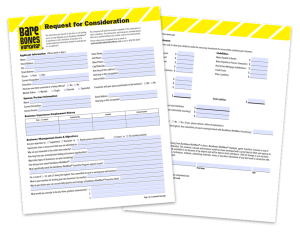 We like to say, "Our best customer is our most informed customer."
The same applies to a prospective franchisee. The franchise discovery day process is a series of presentations for you to see our team, business history, organization, vision and mission. We want to you to know what you can expect from us and what we expect from our franchisees. Your BFF will give you access to our website links that will present our business strategy, marketing, training, real estate, and support programs.
We will also share our culture, business and marketing approaches while introducing you to the retail clothing industry. The most exciting part will be the BareBone's Franchise Advantage presentation.
Your BFF will ask you to complete a Request for Consideration form (Link) that provides us with some basic financial information and sees if your business goals match those of BareBones WorkWear®. Do you have what it takes to be a happy, successful owner of a BareBones WorkWear franchise retail store? We have an interesting assessment tool to see if your DNA matches up with our DNA (click here to take the Business Profile Assessment).
At the point where it's time to move forward and plan on expanding our network with you, your BFF will present the disclosure document – the FDD (Franchise Disclosure Document), the Franchise Agreement, and an Area Development Agreement (if you plan on multiple stores). We'll talk about franchise financing opportunities and create an onboarding action plan for your new business.
This is a whole day devoted to your visit to one of our workwear clothing stores, while you step into the process to see yourself in the business.
We will go through the details of the store operations and also discuss purchasing processes, and marketing programs.
Get all your questions answered, while you take the last step toward your journey.
We'll sign the documents and discuss the phases of build-out, set-up, and grand opening of your franchise clothing store.
After hearing the franchise process, are you ready to start your own workwear clothing store? Take the Next Step and contact us today!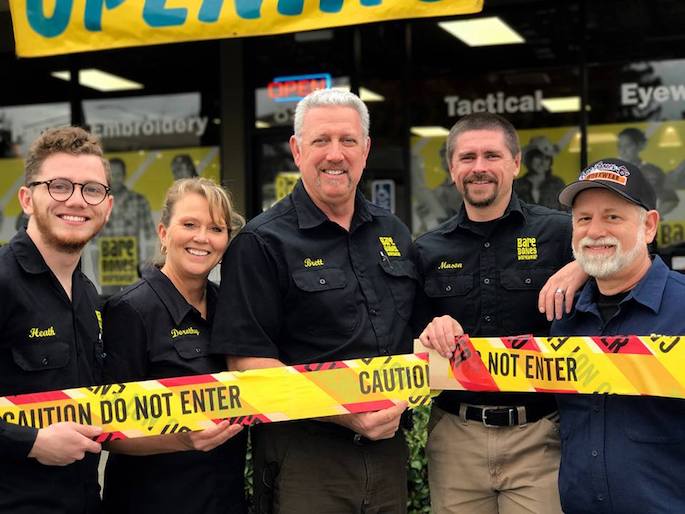 Brett Parent – BareBones Newest Franchisee